The Webex Connected Experience
Let the good work roll with Webex
Webex experience enables an instant workplace anywhere.
The Webex experience is a collaboration suite that enables you to schedule meetings, make calls, and send messages seamlessly across devices, locations, and apps. There is no other collaboration suite that offers this level of flexibility. Drive the best experience—from the home to the office and in between.
Webex experience is more inclusive, intelligent and immersive.
Engage hybrid employees
Ergonomic devices

Consistent workflow

Reactions, Gestures and WhiteBoarding

Webex Noise Removal

Webex My Voice
Include everyone
Webex Assistant for transcription, closed captioning, and translations

Interactive polling, surveys, and Q&As
Securely managed
Built-in Cisco security

Automatic updates for evergreen devices

Webex Control Hub for IT Management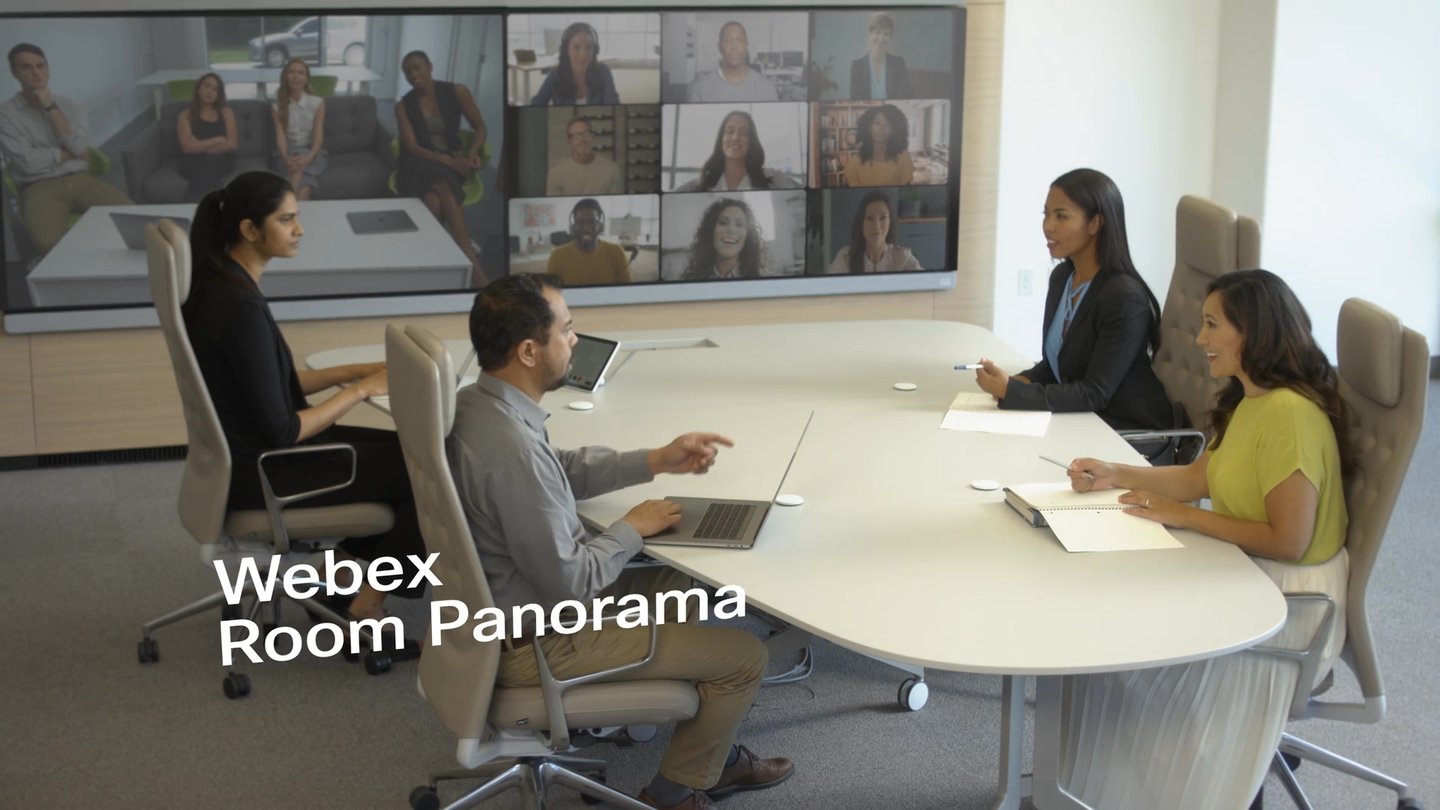 Collaborate more effectively with Webex Experience
Ensuring uptime has always been important in business, but it carries even more significance in our new hybrid working world. Adopting a truly inclusive and seamless solution is a must.
Powering the World's Most Influential Brands
The top companies in every industry choose Webex.
" A smile can demonstrate understanding. A nod can connote agreement, which may be evident during real-world interactions, but it is not so clear when your telepresence tool has stuttering audio and video. Our Webex rooms provide clear sight and sound, resulting in a transparent user experience."
Ready to discuss your hybrid work device needs?
Let us know how we can help you become better equipped to embrace the future of hybrid work.